Shipping Info:
All orders placed before noon CST will ship the same day. All other orders will ship the next business day unless otherwise noted.
All items are shipped from our warehouse in Missouri, USA.
Regular price
Sale price
$24.99
Unit price
per
Sale
Sold out
Freedom Over Fear Canada T-shirt for Men or Women. Show your pride for Canada. Take a stand against the tyranny of Justin Trudeau and the CA government with this awesome t-shirt.
The unisex soft-style t-shirt puts a new spin on casual comfort. Made from very soft materials, this tee is 100% cotton for solid colors. Heather colors and sports grey include polyester. The shoulders have twill tape for improved durability. There are no side seams. The collar is made with ribbed knitting to prevent curling damage.
.: 100% ring-spun cotton (fiber content may vary for different colors)
.: Light fabric (4.5 oz/yd² (153 g/m²))
.: Eurofit
.: Tear-away label
.: Runs true to size
Share
View full details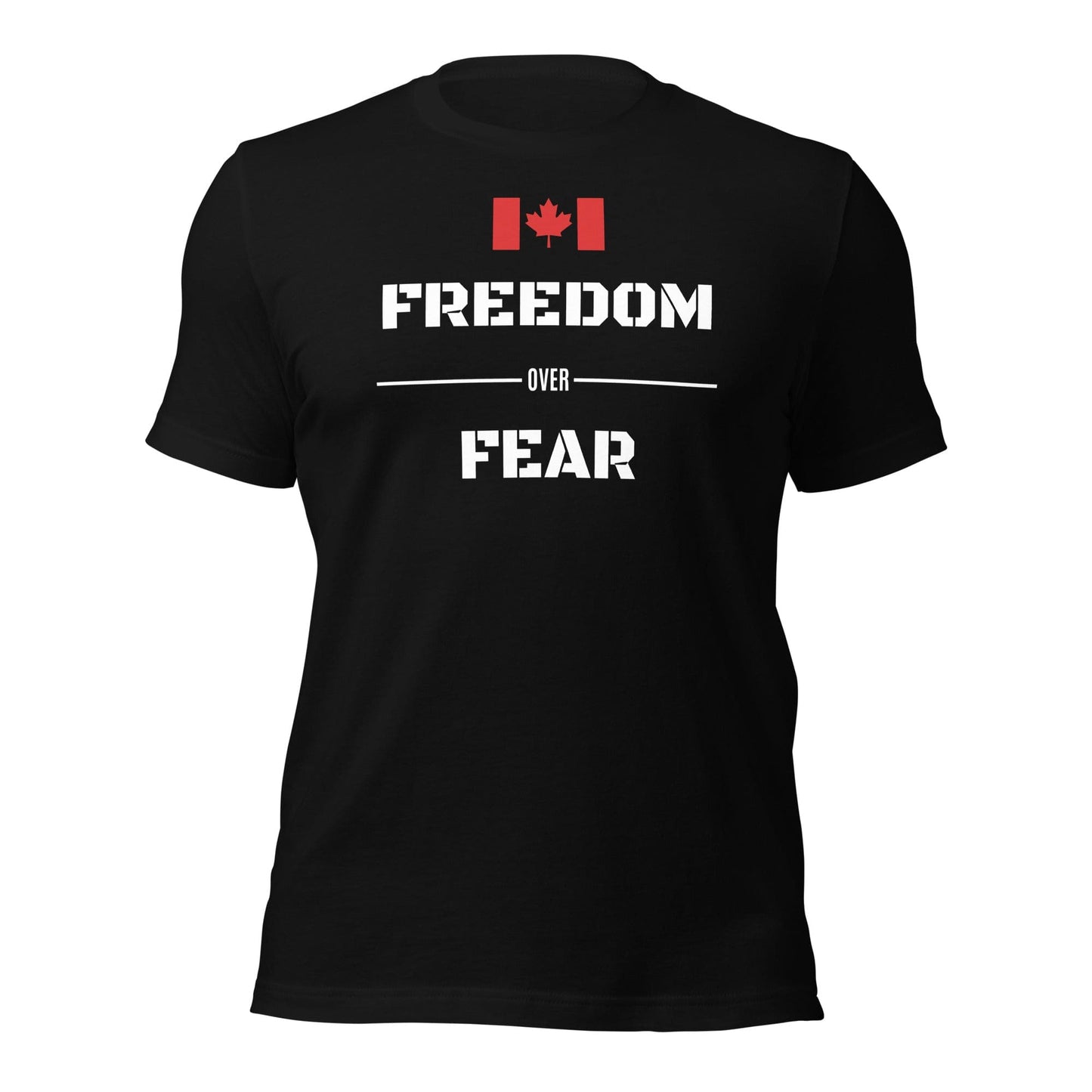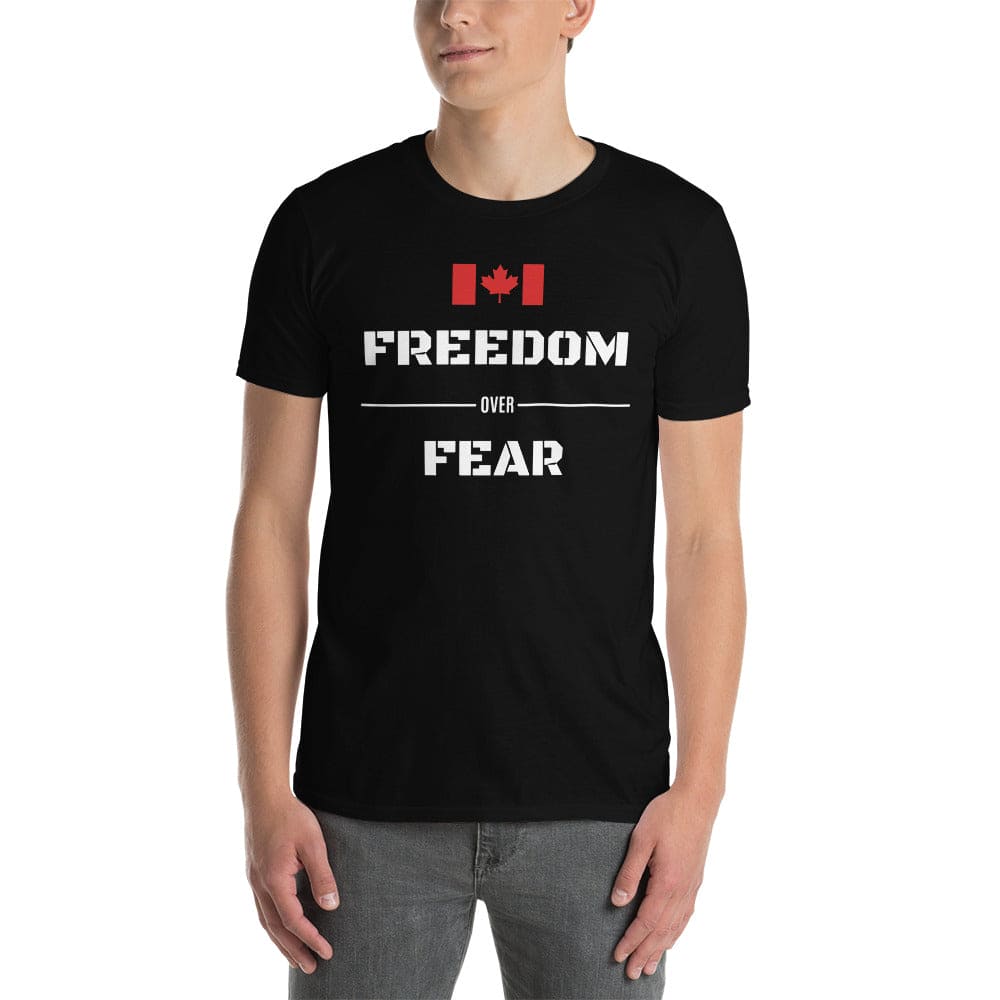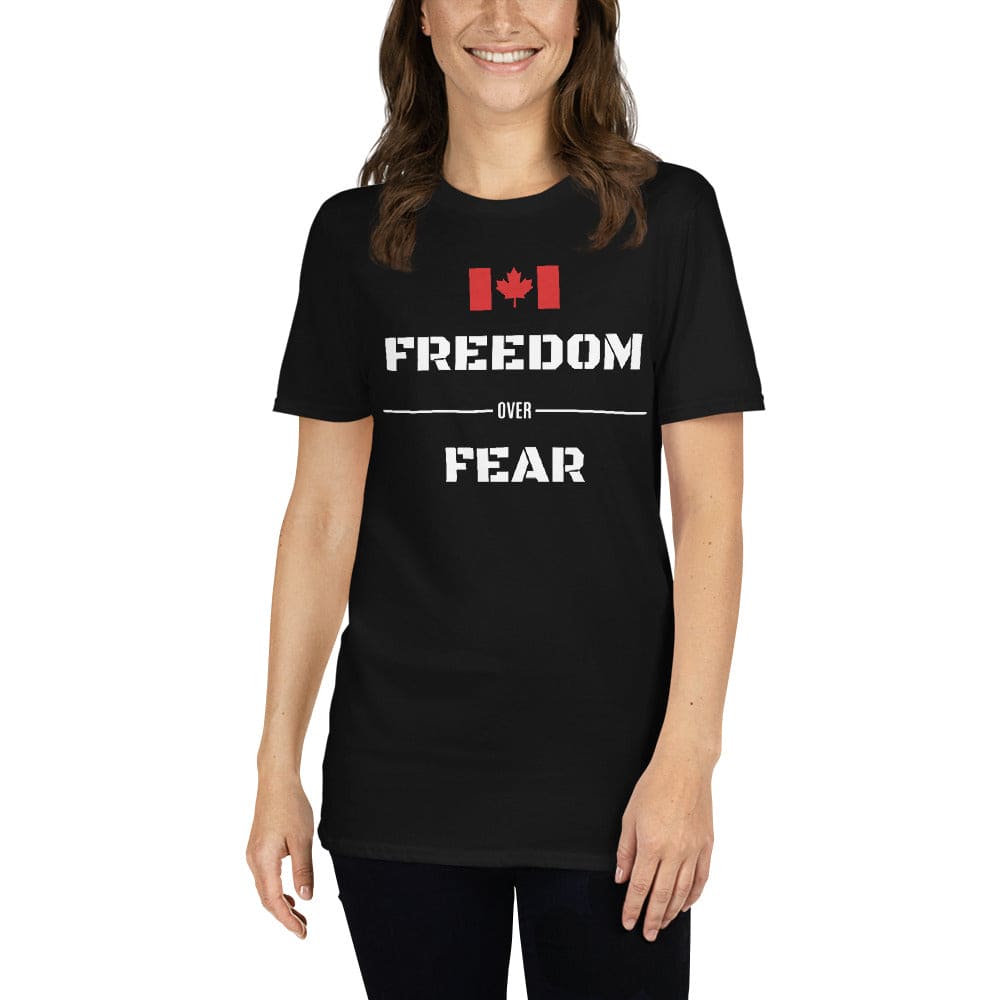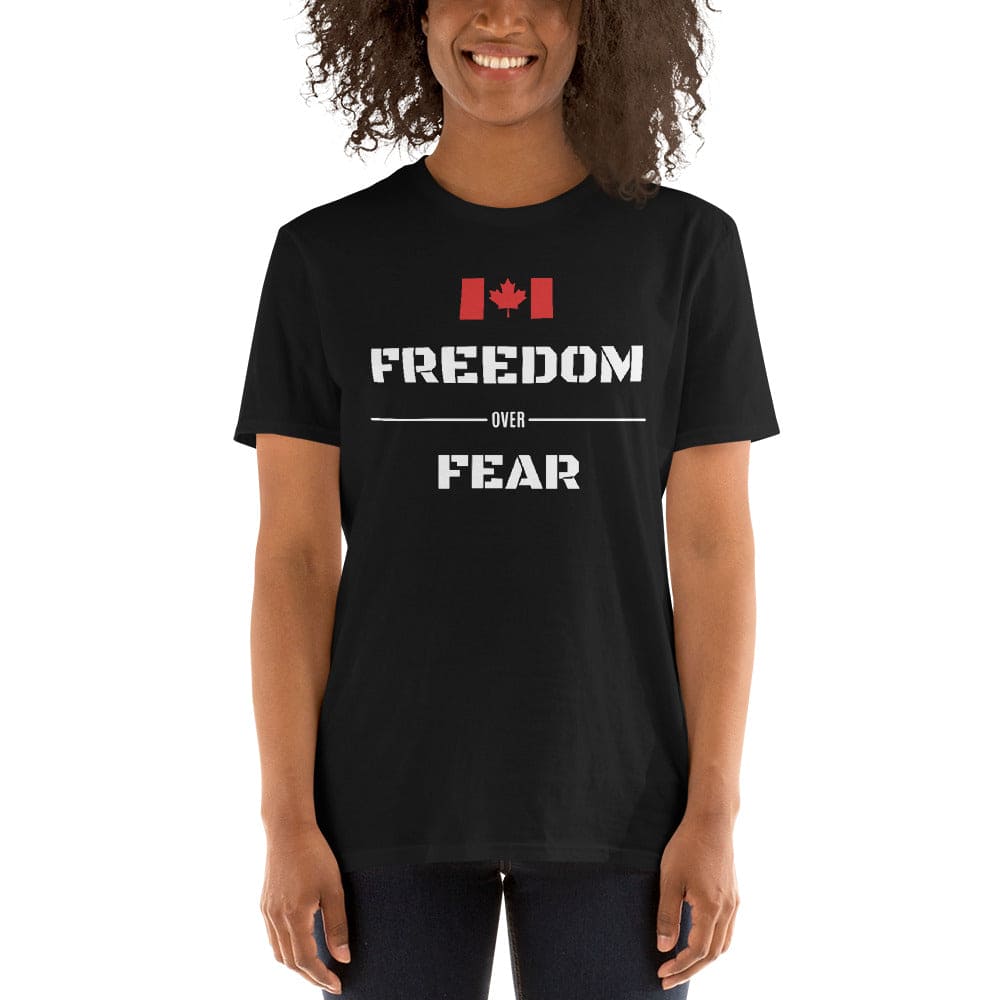 I love it and wear it proudly!
I am not a 'snowflake'.
I leave people alone to be who they are, who they want to be, BUT I take offense when other people's lifestyles and belief systems are shoved down my throat for me to 'pretend' I approve. I don't give a sweet shit if you're LGBTQ+++++. Just don't infringe on my rights as a biological woman, invade my spaces and try to force me to accept the indoctrination of children.
I am sick to death of the woke pack mentality and have seen more violence coming from the extreme left than I have EVER seen from anybody else. It is sickening. AND the fact that our politicians endorse this insanity just to get votes makes me want to vomit.
I will always stand up for my rights. Peacefully but with conviction AND I will not cave to the leftist propaganda.
ONE day, those who use these poor sick people (and wokeness is a sickness) to get votes or sell products will be sorry when they see their numbers dwindle into oblivion, and it won't come one day too soon for me. These jerks (politicians and product companies) who pretend to believe in 'gender fluidity', 'critical race theory' and the like, those who are injuring the gullible with so-called 'vaccines', those who are creating undue fear about 'climate change' (when the climate has been changing from the beginning of time and will continue to change), for the purpose of control and profit, will one day have to meet their maker.
I am in my 60s now and I thought that, after decades of hard work and being treated poorly in most places where I worked and paid taxes, I would have a nice peaceful retirement. BUT ALL THAT I AM EXPERIENCING is a government that wants me to die as soon as possible so that all the money I painstakingly invested into my retirement during decades of hard work and dedication will not be paid to me because my own government deems me to be 'old and useless' and 'undeserving' of my pension.
So yeah. I wear my T-Shirts proudly and if my government turns into full-blown communism (of which Trudeau wants to go down in history as being the first dictator) and drags me out of my home to put me into a Nazi-style internment camp to die, so be it. I still will not comply. I WILL NEVER COMPLY.
Does that answer your question?